Created with Komuso co-founder Daniel Epstein, a licensed psychotherapist, Rotezen is a guided journal, a 3-month planner, and a source of inspiration that delivers peace of mind and meaningful change through micro-adjustments to your routine.
This item is a final sale.
We provide FREE Domestic USA shipping for orders $100+ via USPS. All other shipping options will be detailed at checkout depending on your location and preference of timing.
There are 5-steps to the rōtezen process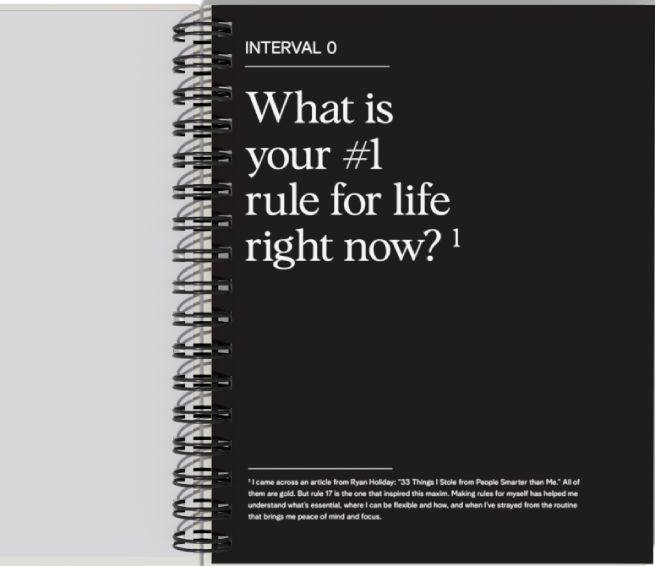 01
Committ
This is your story, you have to want it and you have to take the lead.
02
Imagine the Possibilities
What if you are at the beginning of a complete transformation that feels like a fresh start? Imagine the you if this works.
03
Get Comfortable
This process asks some tough questions and requires reflection and openness. We provide the framework and tools to support you.
04
Work hard. Rest well. Be kind to yourself
Consistency is essential. The process is hard work. We understand that, so take your time and go at your own pace.
05
Take a deep breath, let it out slowly.
Breathing better is an essential part of this transformation. When we breathe better, we think better and we feel better. We provide these for you in Rōtezen.
Start my journey now
What's inside Rotezen?
We provide the weekly and monthly framework and templates. All you need
to do is turn the page and follow the prompts.
Daily Template: to organize each day around this routine.
Weekly Maxims: to inspire exploration and growth each week.
Daily Prompts: to center your day and focus your growth.
Guided Conversations: therapist-led explanations for weekly maxims.
Breathing Techniques: basic techniques to enhance calm and focus.
Bonus: 1% of proceeds goes to the Stop AAPI Hate organization.
Ask yourself "what if?" & imagine the possibilities.
What if this works?
How many times have you said to yourself, "I wish I could just start over."
Rotezen is the off-the-grid approach that allows you to unplug from the noise, and reinvigorate the transformation you are undergoing. It is designed to help you reconnect to and reclaim your story.
The Shift is our breathing tool. It's made from the same DNA. Pair them together to achieve a more profound and lasting impact, less anxiety and stress, and more focus and peace of mind.
As you consider making this commitment, just ask yourself,
"What if this works?"
Start my journey now